Make an appointment today
Denture problems? Experience a perfect fit with Swiss Denture Relines in Calgary.
What is denture relining?
Denture relining (also known as denture rebasing) is the process of adding new material to the inner surface of a denture to improve its fit and comfort.
The denture liner is a material that is added to the inside of the denture to improve the fit and comfort of the denture. The relining material can be hard, or can be made from a soft, resilient material. You and your denturist can decide which option is right for you.
Get rid of your denture pain fast!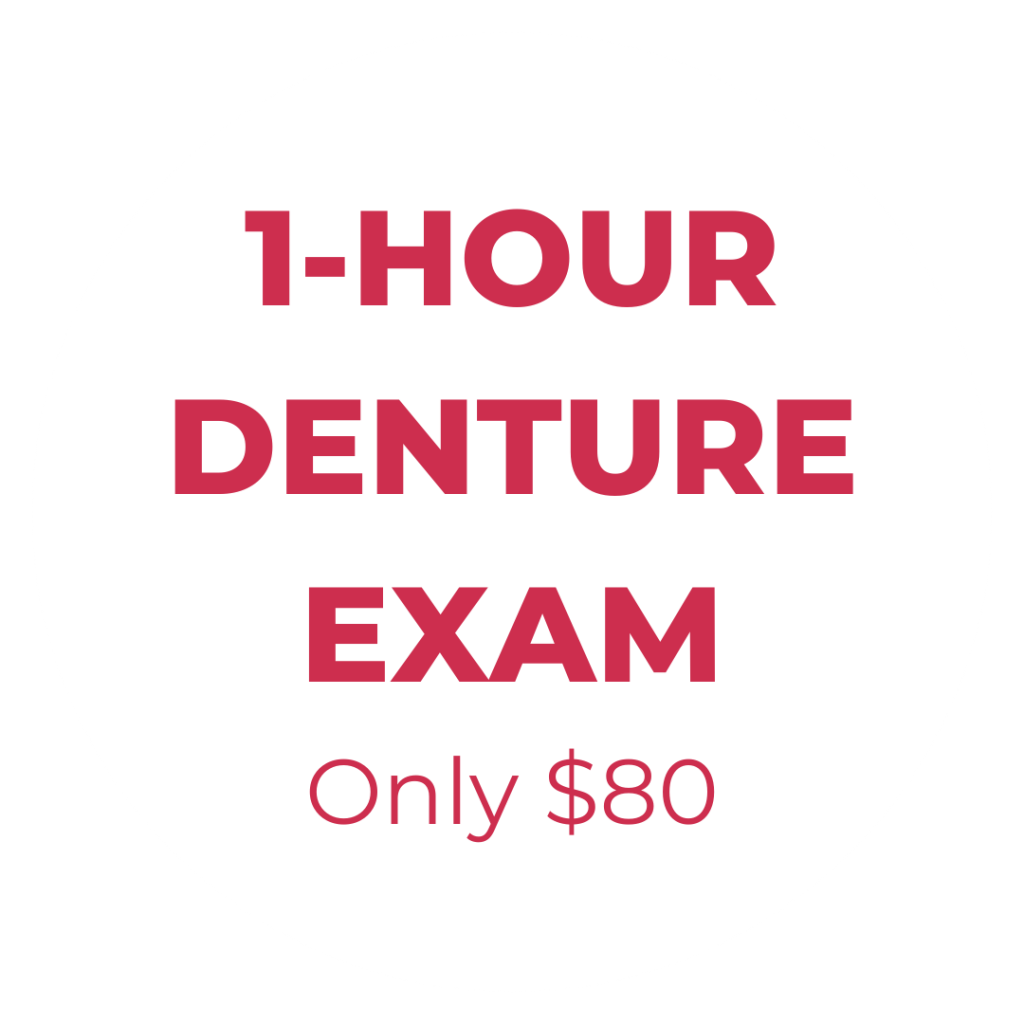 OUR PROMISE:
• We won't try to "sell" you on anything.
• You tell us the problem, we provide the solution.
• No obligations. Sound fair?
DENTURE ADJUSTMENT
$74
DENTURE REPAIR
$120 > $500

RELINES
$158 > 1142
Denture wearers may consider relining their dentures for a variety of reasons, including:
Ill-fitting dentures: As the shape of the jaw and gums change over time, dentures may become loose or uncomfortable to wear.
Sore spots: Dentures that do not fit properly can cause pressure points and sores on the gums.
Difficulty eating or speaking: Dentures that slip or move around in the mouth can make it difficult to chew food or speak clearly.
Changes in the mouth: Dentures that were fitted properly may become loose or uncomfortable due to changes in the mouth, such as weight loss or shrinkage of the jawbone.
Aesthetics: Denture liners can be worn out and discoloured, causing the denture to look old and worn.
Denture Stomatitis: Denture stomatitis is a common inflammatory condition that affects the mucous membranes of the mouth in people who wear dentures. The condition is usually caused by an accumulation of bacteria and yeast on the dentures, but can also be caused by ill-fitting or worn dentures. Relining the denture can help to prevent this condition.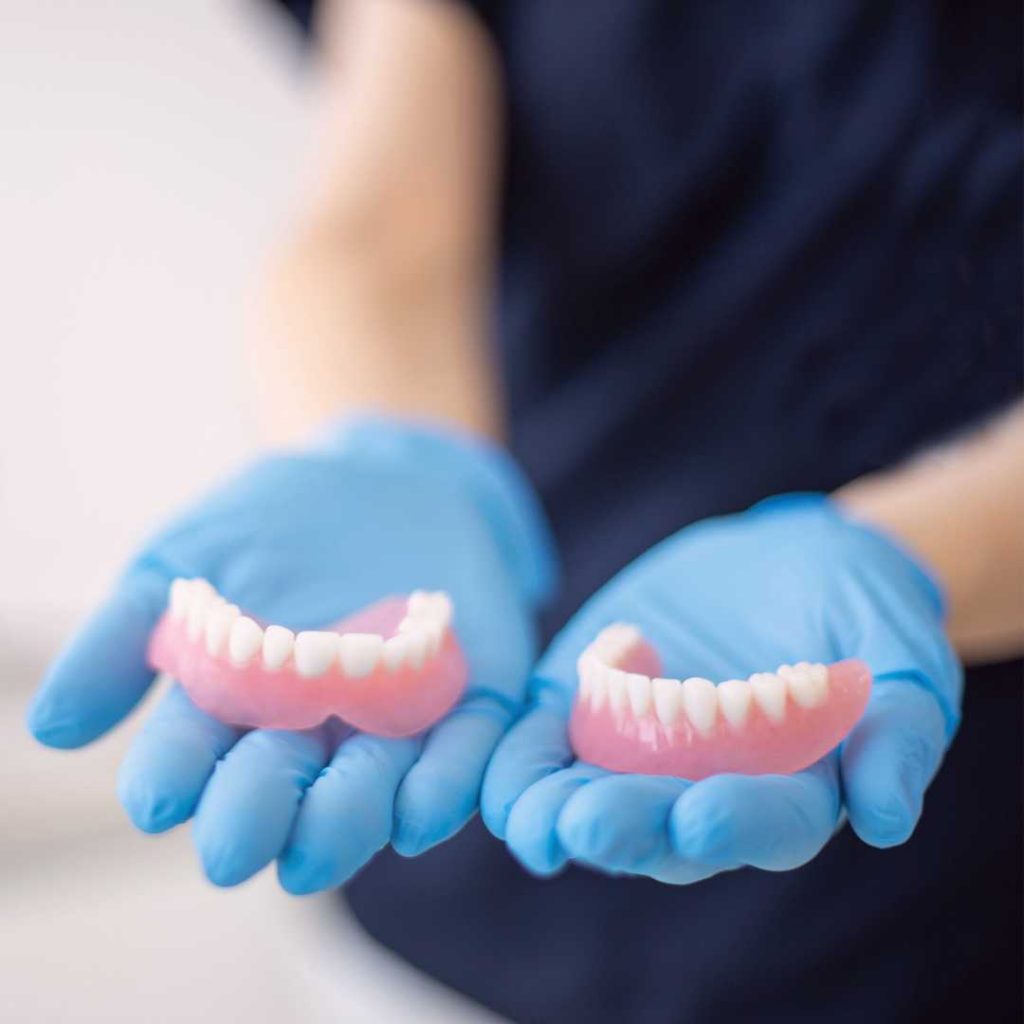 What are the different types of denture relines?
There are two main kinds of relines you can get depending on the severity of tissue change. They are:


Hard Reline: This is the best way to restore the fit of your dentures without needing a replacement. A new impression is taken and the fitting-surface of your denture is modified to match that shape. We do the work in our on-site laboratory to minimize the amount of time that you are without your teeth.
Soft Reline: Due to complex medical needs, Some patients have sensitive gums leading to persistent sore spots. For such cases, soft relines are the solution. For soft relines, we use a pliable material to refit the denture, which lasts up to two years before it needs to be replaced.
Our denture relining process is performed directly at our Calgary office and typically takes one to two appointments.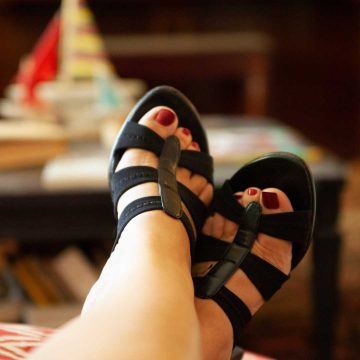 Minimize your visits from 4/5 to 2/3
After your initial consultation, minimize the number of trips and choose a 4 hour appointment including:

Preliminary and final records measurements
Fitting
Lab work & Re-sizing
Comfortably wait while enjoying free access to Wi-Fi, comfy chairs, and chilled water. With a well-equipped on-site laboratory in place, there will be minimal back and forth for you, as we will do the moulding of the prototype and readjustment immediately while you are here. Assuming everything goes well, you can receive your new teeth at the next visit!
How long will a denture relining take?
Our Calgary denture reline process is performed directly at our clinic and typically takes one to two appointments.
1. Our denturist will take a new impression from the patient's mouth.
2. Once the denture is ready, the patient will try it in and any final adjustments will be made.
It's an easy, straightforward process and we always strive to perform this service in the least amount of time possible.
How to maintain my denture relines?
Proper upkeep is essential for both your dentures and mouth. Here are some tips to follow:
Handle with Care: To prevent accidental breakage, stand over a folded towel while handling them.
Brush and Rinse Them Regularly: They must be brushed daily to remove food particles and plaque. You must not use toothpaste as it is abrasive and creates microscopic scratches where bacteria build up. Utilize a soft-bristled brush explicitly designed for cleaning dentures.
Clean with a Denture Cleaner: Household cleansers and bleach can be harsh and should be avoided. Ultrasonic cleaners must be used. The denture is immersed in a bathtub-like device and then sound waves are produced which dislodge undesirable deposits.


WHAT TO EXPECT IN
THE FIRST 6 MONTHS?
Removal of your natural teeth is an important change in your life and is the beginning of a process of healing and adaptation to something new. We are here to coach you through the process of adaptation to eating, speaking, and living with dentures for the first time.
What patients say about Swiss Dentures
I couldn't eat, go out - anything, you know how it is without half your teeth! I finally found Swiss Denture Clinic and they were my life savers! They understood my problem, got me in right away, were able to combine all of the appointments into just two and then I had my new piece! AMAZING Truly I cannot possibly recommend them any higher, they are so caring, professional and capable.
From the moment I walked through the door I felt at ease. Natasha on reception has to be one of the kindest, most helpful and fun person I've ever met. Then it was time to meet Dr. Auld who met every step of professionalism and knowledge. Step by step I've been taken care of with the utmost respect, kindness and understanding. I highly recommend coming to Swiss Denture Clinic if it's time for a new smile, a realignment or if you have any questions about your dentures or partials.
Dr Auld is super koolio and Natascha at the front desk was helpful as well with my senior mother....her new dentures are 100 times better than before... highly recommend
Swiss Denture Clinic does awesome work. They fixed my dentures that got made elsewhere and are making my father a new set. So glad I found them.
Best Staff! I best like the privacy I feel at Swiss Denture. Best service in a long time. It was great! So personal and the staff made it such a breeze for me. Thanks so much.
Staff is always friendly and helpful. They are never too busy to answer any queries and always accommodating timely appointments.
I think the girls at Swiss Denture Clinic are the best in Alberta! I've been going to them for over 5 years & they treat you like your one of their family! I love them!
I have nothing but wonderful comments for Jennifer and her staff! The care you will receive at Swiss Denture Clinic is second-to-none. I recently visited with a friend of mine that I have known since I was a child. Even though I am still getting used to the dentures, I was so pleased when she said, 'I've known you all your life. If you hadn't told me you had to have your teeth pulled, I would have never known. There is absolutely no difference.
Need new dentures? Want that smile back? Come in to Swiss Denture Clinic and see Lisa! She makes fitting your new dentures an art. She makes sure that all of the details are checked to make your results as natural as can be. I would recommend Lisa to all that fear what the end result will be. For that perfect smile Lisa is your girl! She takes the time to make sure your sore spots are taken care of and you are happy with your smile.
If you are looking for a great denturist, your search is over with Swiss Denture Clinic. I recently had an All-on-4 Implant Surgery and my new dentures are spectacular! My experience has been very pleasant and the team is very professional but also very down-to-earth, making you feel comfortable and confident. If you need to go for follow-up visits you can rest assured to get an appointment in a very timely fashion. All in all the entire experience has been very good and I can't say enough about how great I feel with my new smile. It truly improves a person's physical and emotional well being. Many thanks to Swiss Denture Clinic for everything you have done for me!
Great group of denture experts! Truly a pleasure to work with.
Affordable Calgary Denture Financing
What is the cost of a denture reline in Calgary?
Your mouth is unique and every personal oral condition is very different. That's why it's impossible to provide a standard "one-fits-all" price for denture relines. Please contact our clinic (403 246 8685) ([email protected]) for more information, or schedule an appointment to evaluate the cost of your denture reline.
In general, we provide you with a cost-effective solution. Talk to us about your health needs and budget constraints, and take a look at the Alberta Dental Service Corporation pamphlet to learn more about the Dental Assistance for Seniors program.
Frequently asked questions about Calgary denture relines
Can I reline dentures myself?
Yes. This is a cheaper and more convenient option. But the downside is that if you don't do it right, you could mess up the denture fit and it can be expensive to reverse the damage.
How do I clean soft reline dentures?
You must rinse it under running water and brush it lightly. Don't soak the denture in the cleaning solution. When you remove it from your mouth, store it in a container with plain water.
Do you experience ill-fitting dentures?
Schedule a denture reline appointment at Swiss Denture Clinic in Calgary today.
Please don't hesitate. Each day you suffer with uncomfortable dentures, is another day of not eating, speaking, or engaging as you could. We want to help you get the most out of life by finding the perfect denture solution for you, your budget, and your lifestyle.
Call us at 403-246-8685 to speak to our team and get answers to all your denture questions!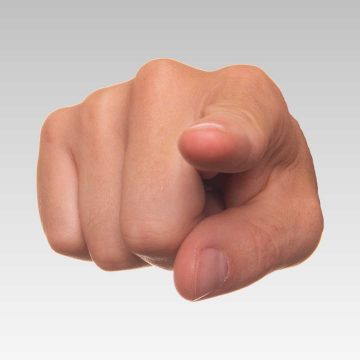 Invest in something good: YOURSELF.
When you consider dentures, choose Swiss Denture Clinic for an optimal fit, maximum comfort, and true Swiss quality. You won't regret it.

Eat, speak, and smile with confidence. Boost your oral health, and get the most out of your money. Make an appointment today!