Make an appointment today
Happy to answer your questions!
At Swiss Denture Clinic, we are happy to answer any questions you may have about getting yourself, or perhaps a loved one, dentures. You can read the answers to some of the most frequently asked questions below or listen to Jennifer explain in the videos!
How long does it take to make dentures?
The process normally takes a few weeks. First you will come in for a few appointments where we will take impressions of your mouth and bite records before you get the chance to try out your completed teeth.
Dentures are all made by hand, and taking the time to ensure they are the right fit helps avoid the need for refits and adjustments in the future.
One of the largest roadblocks to receiving necessary treatment for many people is the fear of pain. The reality is that any minor pain associated with dental implant treatment can easily be treated with over-the-counter medication such as ibuprofen.
The overwhelming response from our patients is they are surprised at how little pain they felt!
How should I care for my dentures?
Many of my patients want to know how to correctly clean their dentures. The most important thing to do is to remove your dentures from your mouth and brush them with a denture toothbrush. Afterwards it's important to also soak them in an approved denture cleaner. It's very important not to use bleach or any other household chemicals as they can damage the denture and slow absorb into the plastic and leech back into your mouth later. The reason why soaking your dentures is so important is because it's the only way to effectively disinfect the denture.
Once they've finished cleaning and you remove them from the solution, it's very important to rinse them thoroughly. With proper care and maintenance, your denture should last you five to seven years.
If you have any questions or concerns about your dentures or your oral health, please contact us for a free consultation."
How much do dental implants cost?
We need to meet you in person to determine if 1) you are a candidate and 2) what you want to achieve. To determine candidacy, we need to determine if you have enough bone and whether it is of sufficient quality for dental implants. Once we've determined what's possible, we can then talk about the next step.
Do you want fixed teeth or removable teeth? All of these questions can be answered by coming to see us for a consultation.
What is a surgical denture?
A surgical denture is inserted after natural teeth are removed. It's not uncommon in the first few days after your teeth are removed to experience swelling, discomfort and difficulty chewing. Your denture will initially feel very snug but will loosen up as the swelling goes down, and you are encouraged to come see us for follow-up care, which include temporary relines and adjustments, to ensure the most comfortable fit.
Your gums will look almost completely healed after a month or so but the bone beneath the surface heals more slowly and can take six months to a year to completely heal depending on your overall health.
How long does it take to get dental implants?
What people really want to know is: How long will I be without my teeth? From Day 1, you will have teeth in your mouth and be able to talk, smile and eat naturally. During this time, your bone and the implant will need about four to eight months to completely heal. At that point we can complete your treatment. Make an appointment today!


WHAT TO EXPECT IN
THE FIRST 6 MONTHS?
Removal of your natural teeth is an important change in your life and is the beginning of a process of healing and adaptation to something new. We are here to coach you through the process of adaptation to eating, speaking, and living with dentures for the first time.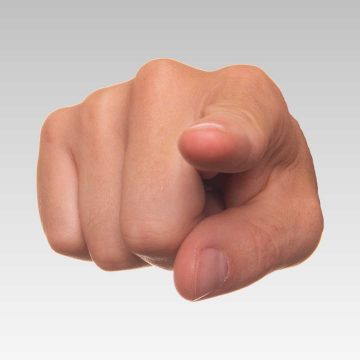 Invest in something good: YOURSELF.
When you consider dentures, choose Swiss Denture Clinic for an optimal fit, maximum comfort, and true Swiss quality. You won't regret it.

Eat, speak, and smile with confidence. Boost your oral health, and get the most out of your money. Make an appointment today!