Jennifer Auld, Denturist at Swiss Denture Clinic Calgary:
"Dentures have come a long way, and among them, Swiss Dentures stand as a shining beacon. Let's journey through what makes Swiss Dentures a cut above the rest and why Swiss Denture Clinic in Calgary is the preferred choice."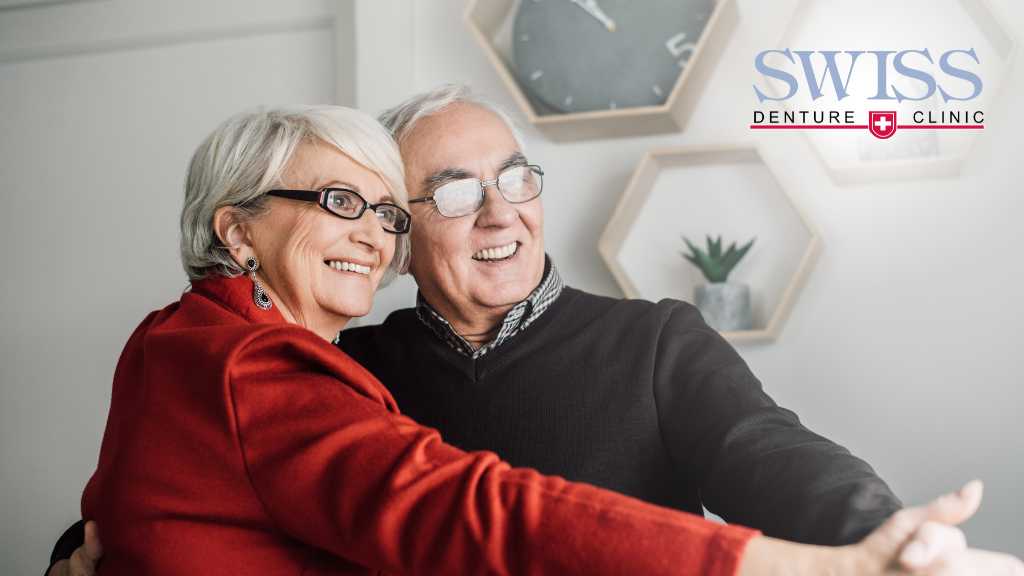 Swiss Dentures: The Gold Standard in Dental Prosthetics

Emerging in the 1950s with Dr. John P Frush at the helm, Swiss Dentures represent a pinnacle in denture technology. It's not just about teeth replacement; it's about crafting a masterpiece that suits the individual's face.

A Commitment to Excellence

Swiss Denture Clinic Calgary is where state-of-the-art meets artistry. Our dentures aren't just functional; they are meticulously designed for comfort, durability, and aesthetics.

Dependability You Can Count On

The Swiss Denture legacy is one of trust. Our technique, personalized for every patient, minimizes common denture challenges, offering a fit that feels just right.

The Torch Bearer in Calgary

The Swiss Denture legacy found its way to Calgary thanks to Kenneth Auld. Now, under Jennifer Auld's expertise, the tradition of delivering the best continues.

An Experience, Not Just a Service

Joining the Swiss Denture family in Calgary means a comprehensive approach to your denture needs. We don't just fit dentures; we shape them to accentuate your unique charm.

Quality with Value

Excellence doesn't always come with a hefty price tag. Swiss Denture Clinic ensures unparalleled quality at rates that respect your budget.
Jennifer Auld, Denturist at Swiss Denture Clinic Calgary:
"Choosing dentures is about restoring more than just your smile. At Swiss Denture Clinic, Calgary, we ensure that every set of dentures boosts confidence and self-assurance. Choose the best for yourself."

Book an appointment with us.